What to do with a bored two year old on a lazy afternoon?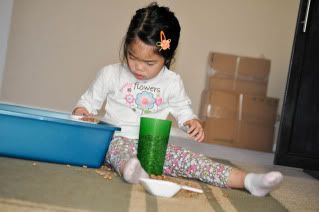 Give her some beans and a bucket!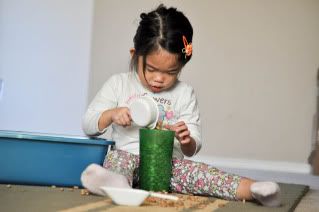 And maybe even some measuring cups!


And let her go to town!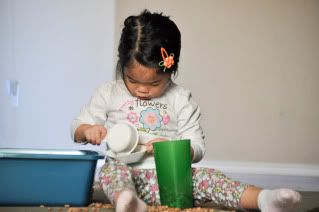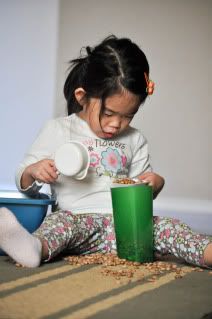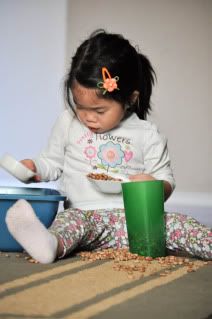 It might get a little messy...


which is why this giant bin came in handy. :0)
Everybody fit quite nicely in there!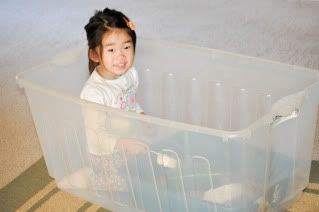 Bag of dry pinto beans=built in babysitter!